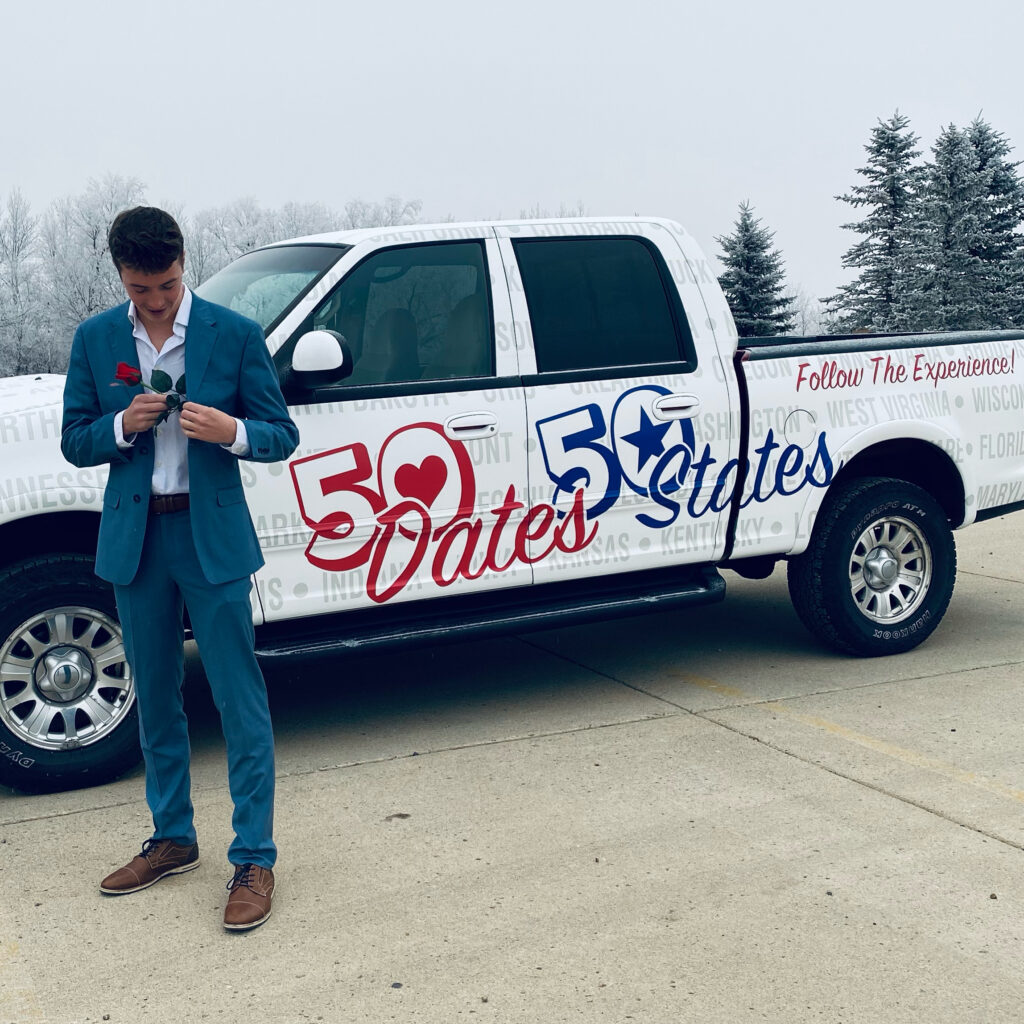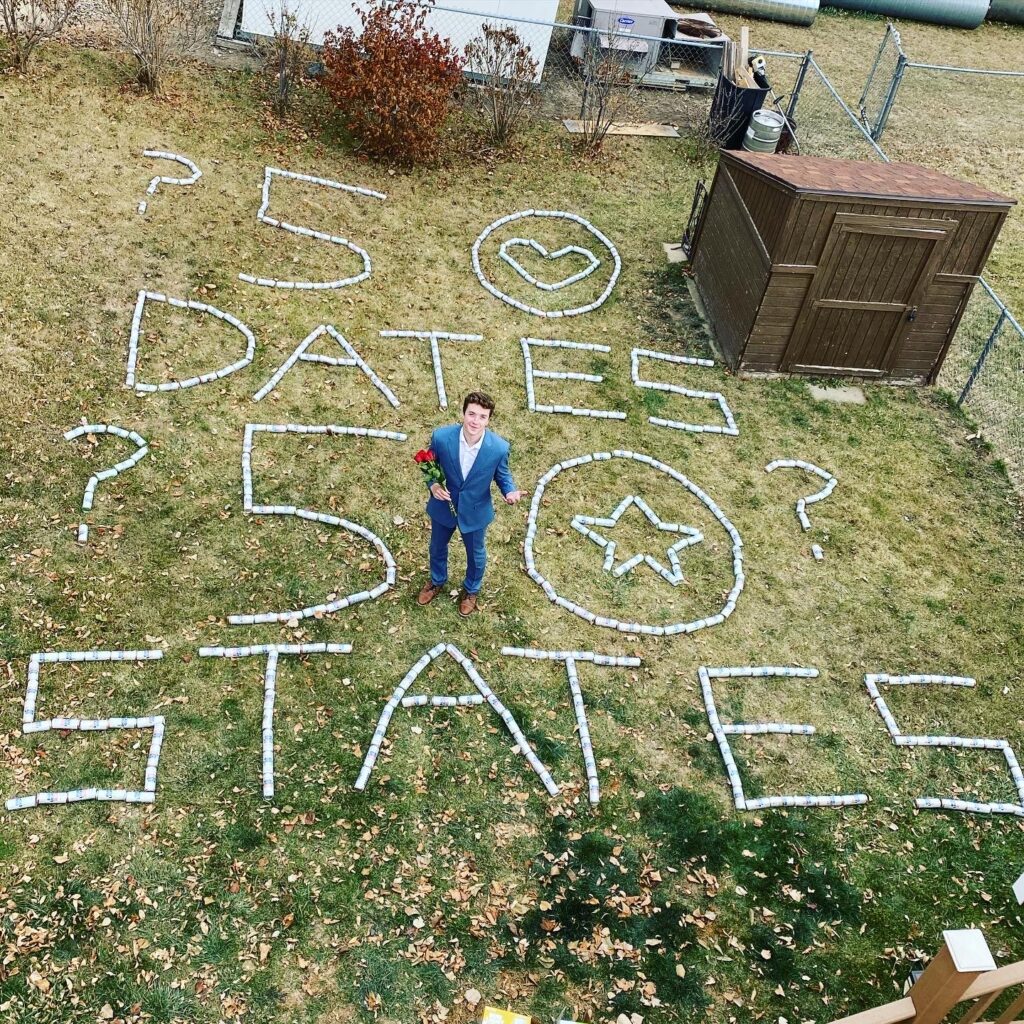 It all started when the first COVID-19 lockdowns began in March of 2020, Matt tasked himself with a goal of going on a virtual date with a girl from every state. Along the way, he put out highlights of his virtual dates on TikTok, where he accumulated millions of views and likes across his videos all while growing a following of over 100,000 followers!
After completing all of his virtual dates, Matt's followers were asking whats next. Matt wasted no time and decided to take a big jump and travel to all 50 states to go on in person dates with all the gals he met virtually. He got his 2001 Ford F150 (with almost 200,000 miles on it) wrapped with his logo and hit the road. 
After 5 1/2 months on the road Matt officially completed his 50 Dates 50 States journey and what a wild adventure it was… He went zip lining, bike riding, go kart racing, traveled to national parks, went on hikes, took cooking classes, dancing classes and did so much more! He's been able to grow a following of over 345,000 followers on TikTok while surpassing 12 million total likes and close to 70 million views on the 50 Dates 50 States hashtag. He's been interviewed by News, Radio, Magazines, and Podcasts in the US and overseas throughout his entire journey. 
When Matt's journey concluded he developed a podcast to share all the fun stories he went through discussing dates, hotels, food, traveling, and everything in between. After publishing 52 episodes of his podcast Matt waited for his year anniversary of 50 Dates 50 States for another big announcement… Season 2.
Follow along on social media:
Frequently Asked Questions