Follow the journey as one man travels the country to go on a date in every state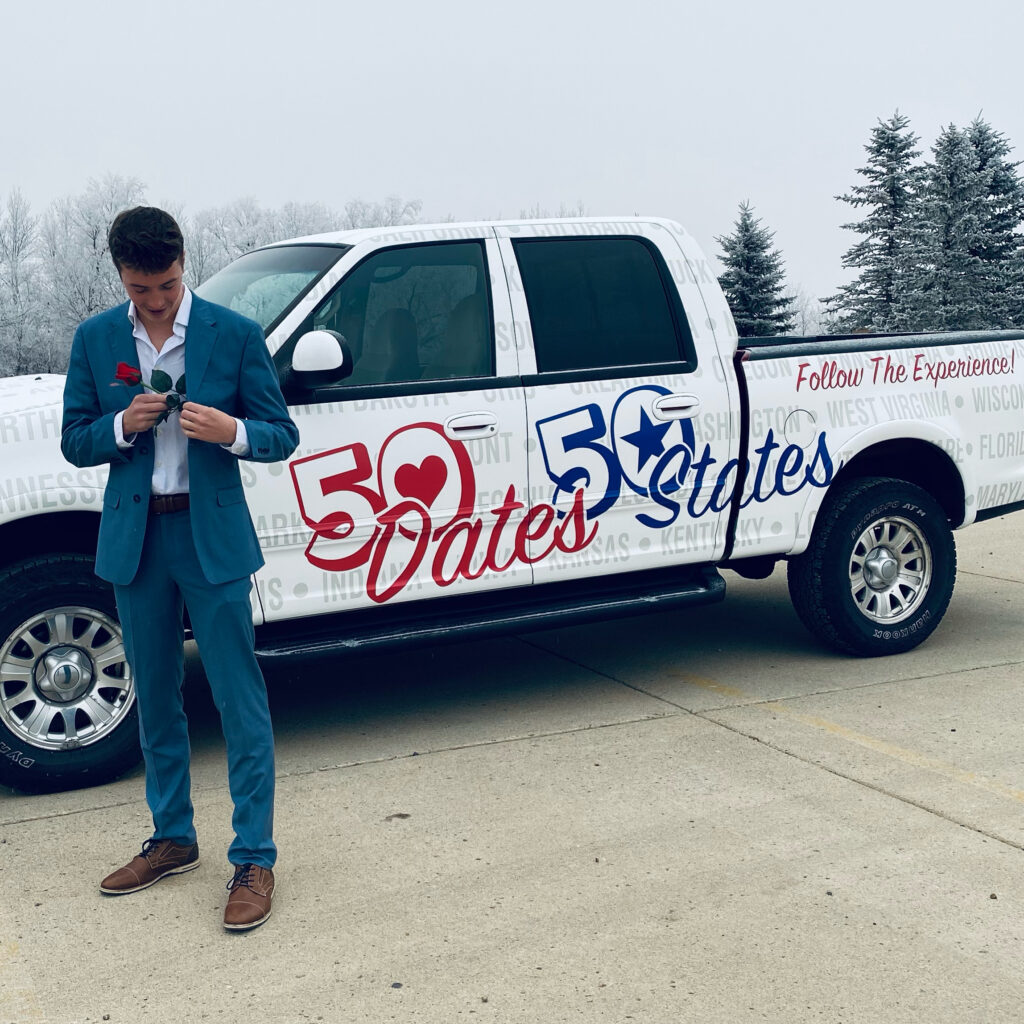 When the first COVID-19 lockdowns began in March of 2020, Matt tasked himself with a goal of going on a virtual date with a girl from every state. Along the way, he documented his journey on TikTok, where he's grown his following to over 100,000 followers and accumulated millions of views and likes.
After going on a virtual date with a girl in every state, Matt decided it's time to take 50 Dates 50 States to the next level. With his truck completely wrapped and dates lined up, Matt's traveling across the country to go on dates with the girls he's met, documenting his journey along the way. And he wants you to join in on the experience!
Follow along on social media:
Matt has gone on a date with a beautiful girl from every state in the country. See all the girls that make up the 50 Dates 50 States experience and who represented your state!