Where will love take you?
INTRODUCING THE NEW
STAR OF SEASON 3!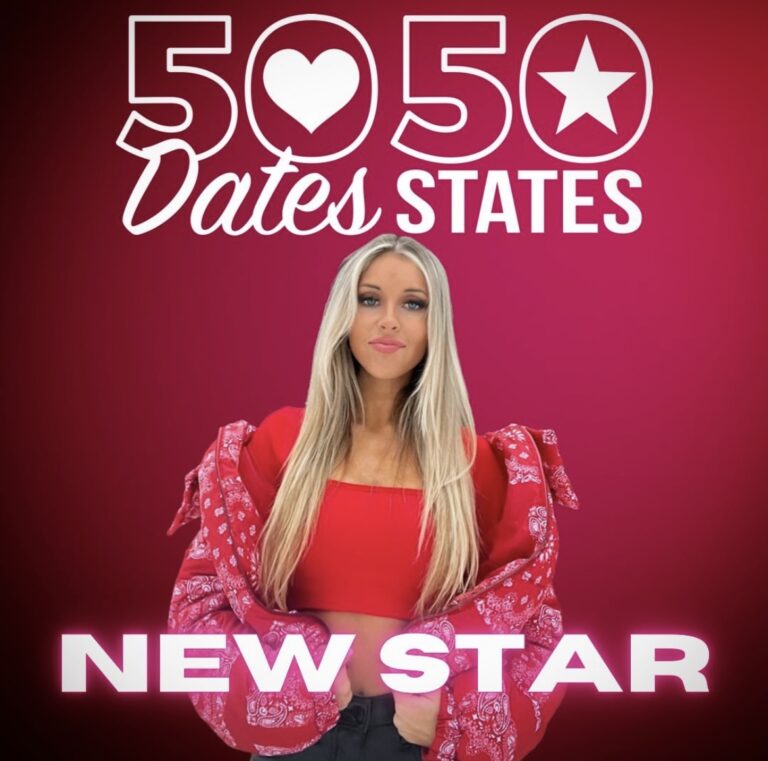 Meet OLIVIA STAPLETON! Your NEW star in 50 Dates 50 States! Olivia will be the first girl part of 50 Dates 50 States to travel to all 50 States and go on a date with a different guy in each state. Olivia has the perfect personality, energy and charisma to be the new star in 50 Dates 50 States and we're so excited to unfold all the fun and exciting things Season 3 has in store!
After doing it for 2 Seasons, it was a tough decision for the previous traveling bachelor and star of 50 Dates 50 States (Matt Wurnig) to pass the torch onto someone new, but Olivia will make the perfect transition into being that new star! If you're a single guy and are looking to be a highlighted date in your state this season, feel free to fill out a date application here! 
After 6 months on the road, the 2nd Season of 50 Dates 50 States is complete! What a conclusion as Matt and his Top 4 dates finished the season in the middle of Times Square in New York City on Good Morning America. Matt sat down and chose his winning date LIVE during a fun segment broadcasted to 100's of 1,000's of people. If you haven't seen the news story, feel free to check it out here – https://www.goodmorningamerica.com/living/video/tiktok-bachelor-50-dates-50-states-89874098
Read more below on who Matt selected as his winning date along with some more 50 Dates 50 States updates!
THE WINNING DATE OF SEASON 2
Introducing the Season 2 winning date… CASSIDY from ILLINOIS! 
After going on 50 Dates, it was very difficult for Matt to narrow it down to his Top 4, let alone his favorite date. None the less, after the fun they had on their date and the connection they shared, Matt picked Cassidy as his favorite. The Good Morning America staff gifted Matt and Cassidy tickets to the broadway show, Moulin Rouge, for a date together before they left New York.
50 Dates 50 States has gotten a lot of media coverage across the country and internationally! See the interviews, articles, radio shows, talks shows and other media appearances by clicking the button below.
Watch ALL 50 Date Episodes
Watch all of Season 2 unfold as Matt goes on a date in every state looking for his favorite date! All while doing some incredible things like plane rides, helicopter tours, hot air ballooning, hunting frogs, paintballing, 4 wheeling, bar hopping, ax throwing, shooting guns, shooting fireworks and SO MUCH MORE. Watch all of Season 2 on YouTube now!
Want to be a sponsor? Make an appearance at your business for a date? Matt speaking at one of your events? Have a question? Or is there something else you need to tell us? Send us a message using our Contact form today!