Follow the journey as one man travels the country to go on a date in every state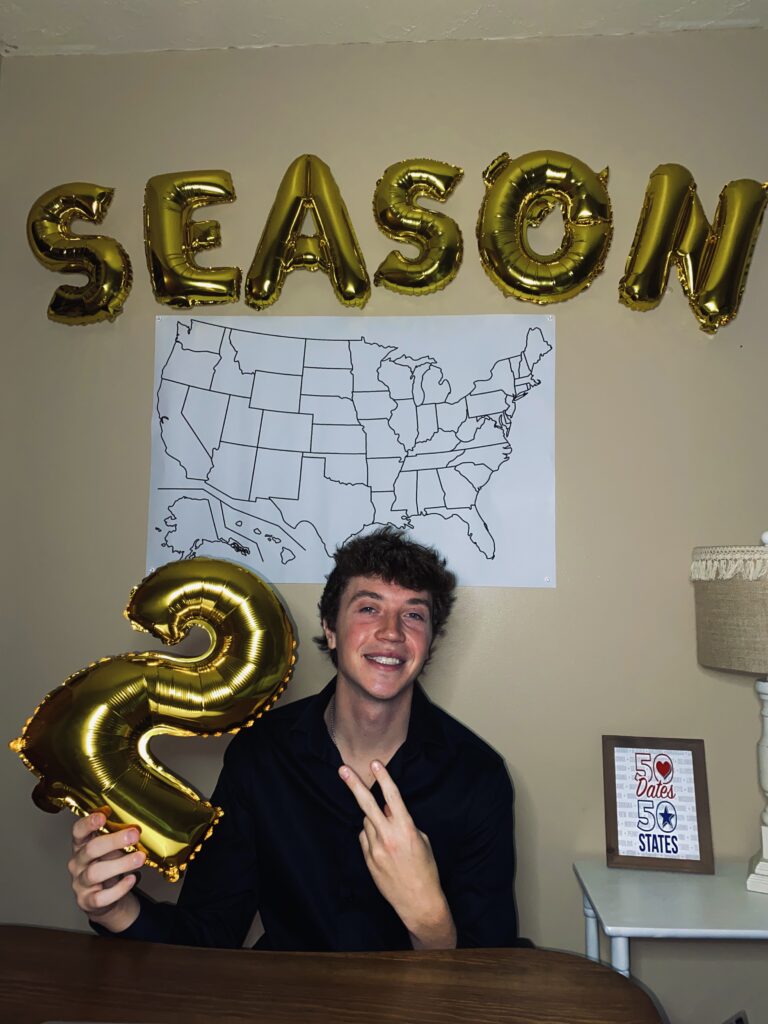 After traveling the US, going on dates, building a brand, growing a following and completing the 1st Season of 50 Dates 50 States it's time to do it all again in Season 2!
What's going to be different about Season 2 from Season 1 you may ask? The answer… EVERYTHING! Season 2 will have new dates, new destinations, new adventures, a new route, new sponsors, a NEW CAR and even a WINNER!
The date application for new dates to apply is now open! If you're interested in being a new date or know someone who would be a good date for Season 2, make sure to apply or nominate them now!
There will be lots of announcements in weeks and months to come which include new updates, reveal of the new dates once selected, the tour schedule and much more!  
So buckle up and get ready for Season 2 of 50 Dates 50 States…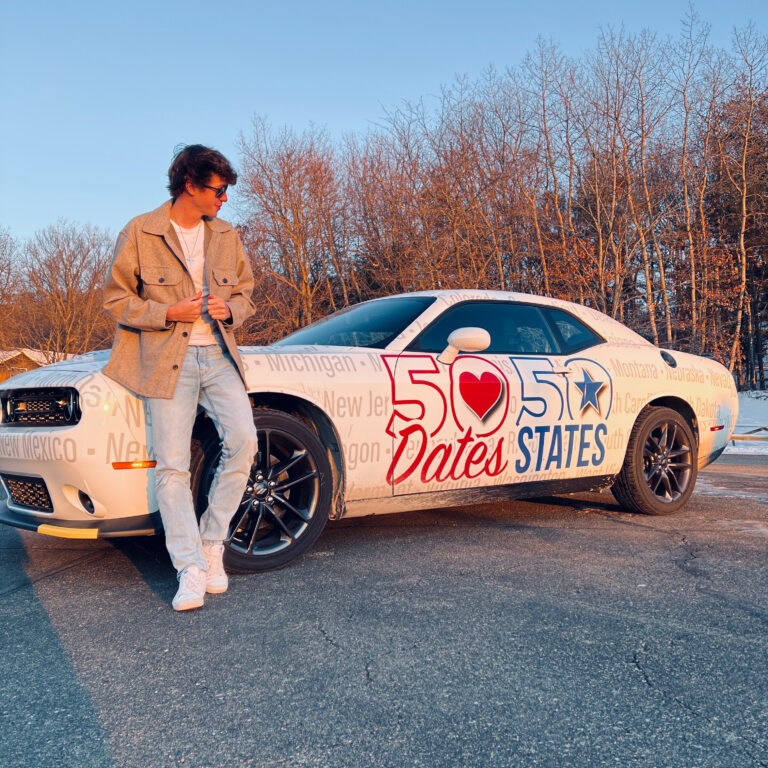 The odds were against Matt last year when he hopped in his 2001 Ford F150 with 200,000 miles on it to travel across the country. After putting an additional 25,000 miles on it he knew that a new vehicle was crucial for Season 2. With some hard work and a little bit of luck, Matt now has a brand new 2021 Dodge Challenger that he's ready to take across America and of course pick up his beautiful dates in.
50 Dates 50 States has gotten a lot of media coverage across the country and internationally! See the interviews, articles, and other news stories by clicking the button below.
Want to be a sponsor? Want us to make an appearance? Have a question? Or is there something else you need to tell us? Send us a message using our Contact form today!